Close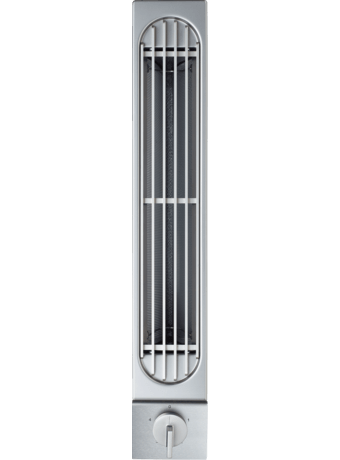 Vario downdraft ventilation 200 series
VL 041 115
Stainless steel control panel
Width 8.5 cm
Control unit
Downloads
Zoom
Main facts
Ventilation element integrated in the worktop
Highly efficient ventilation system close to the cooktop
Minimal planning and easy installation for air recirculation
Output
Maximum air output in combination with remote fan units s. table remote fan units on page xxx.
Features
Output control, knob operation.
4 output levels.
Ventilation grille can be washed.
Metal grease filter with grease collecting insert.
No duct connection piece included.
Product rating
Consumption data is referred to a configuration with the remote fan unit AR 403 121.
Energy consumption xxx.
Ventilation efficiency class B.
Grease filter efficiency class D.
Sound level min. 52 dB / max. 67 dB normal mode.
Connection
Connecting cable 1.5 m with plug.