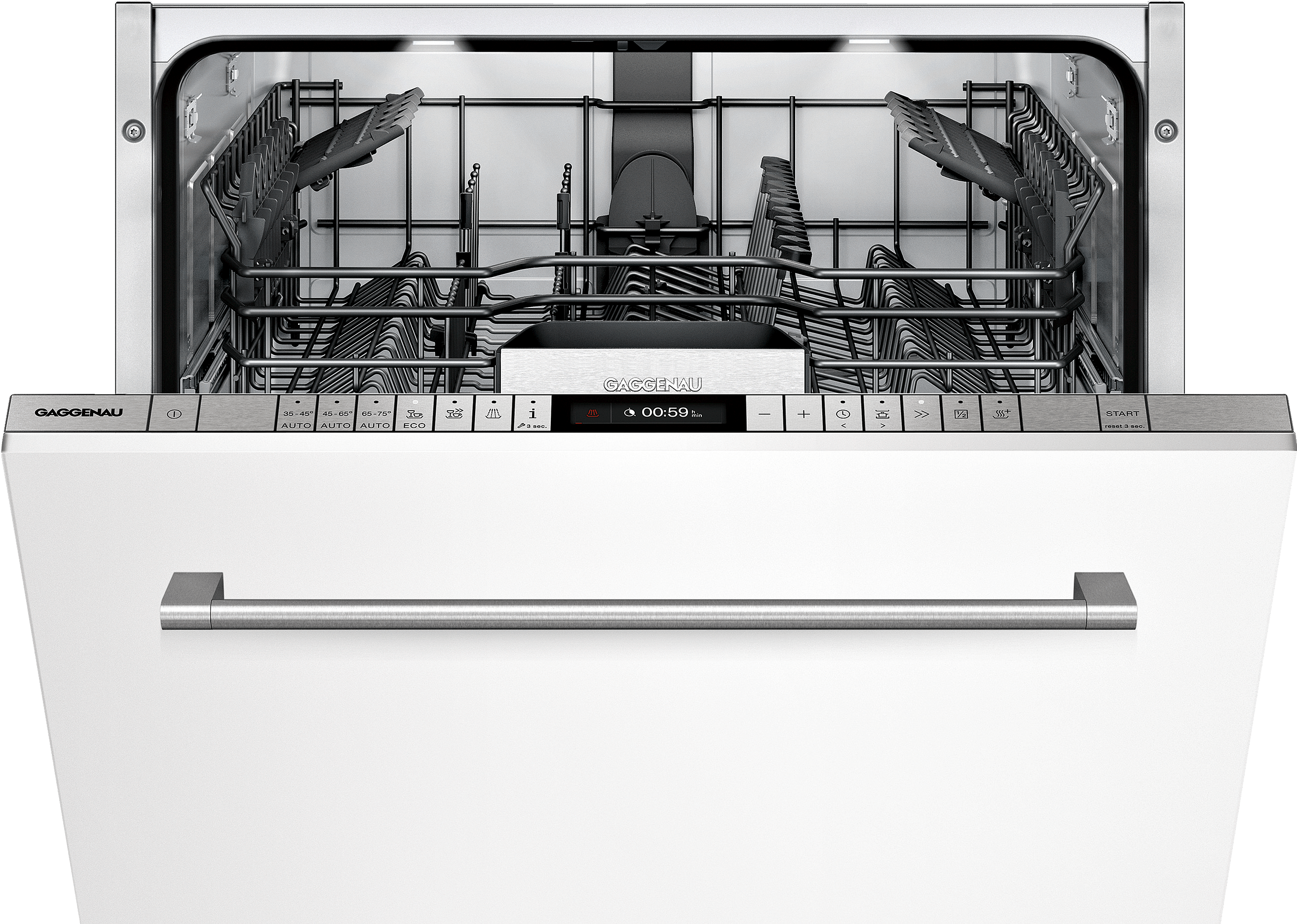 Close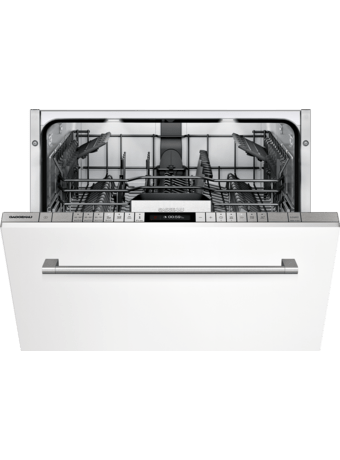 Dishwasher 200 series
DF 261 163 F
fully integrated
with flexible hinge
Height 86.5 cm
Downloads
Zoom
Main facts
Automatic door opening at the end of the programme Standard Eco 50 °C to support the hygienic drying process
6 programmes with aqua sensor and 4 options, such as Power and Intensive:
Clean and dry dishes in 59 minutes
Intensive cleaning in the lower basket while protecting glassware in the upper basket
Flexible basket system with smooth running rails on all levels
Bright interior light
Very quiet: 42 dB
Energy efficiency class A++
Aqua stop with guarantee
Handling
Touch key operation.
Time delay up to 24 hours.
Info-Light.
Features
Bright interior light.
Glass protection.
Aqua sensor.
Load sensor.
Automatic detergent function.
Regeneration electronics.
Heat exchanger - Hygienic and efficient drying
Continuous flow heater.
Triple filter system, self-cleaning.
Soft lock.
Aqua stop with guarantee.
Programmes
6 programmes:
Auto 65°C - 75°C.
Auto 45 °C - 65 °C.
Auto 35°C - 45°C
Standard Eco 50°C.
Quick wash 45°C (29 min.).
Pre-rinse.
4 options:
Intensive.
Power.
Half Load.
Extra Dry.
Features
Flexible basket system with smooth running rails on all levels.
Upper basket:
Over extension.
Rackmatic with 3 levels, adjustable in height up to 5 cm.
6 folding spines.
4 folding racks.
2 glass support bars.
Lower basket:
8 folding spines.
2 folding racks.
Dividable glass support.
Cutlery basket.
12 place setting capacity.
Maximum glass loading capacity 23 wine glasses.
Product rating
Energy efficiency class A++.
From 9.5 l water.
From 0.9 kwh.
Noise level 42 dB (re 1 pW).
Connection
Total connected load 2.4 kW.
Connecting cable plugable.
Water connection with 3/4" screw joint.
Connection to hot or cold water possible.