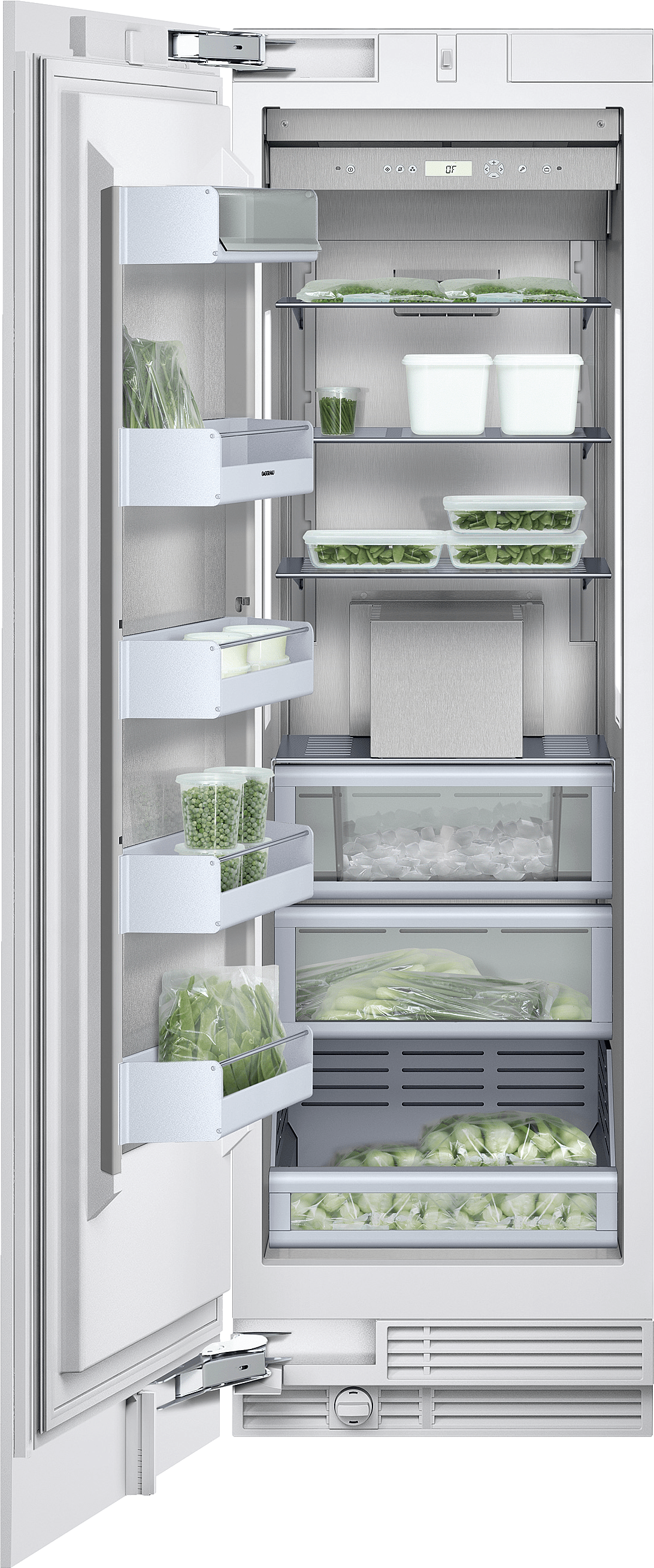 Close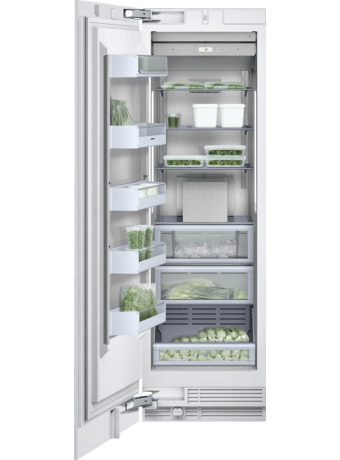 Vario freezer 400 series
RF 461 701
fully integrated
Niche width 61 cm, Niche height 213.4 cm

Zoom
Main facts
Stainless steel interior
Generous lighting concept
Integrated ice maker with fixed inlet water connection
Solid aluminium door racks
Net volume 346 litres
Technical Features
Dynamic cold air distribution.
Automatic defrosting with defrost water evaporation.
Rest mode certified by Star-K.
Open-door and malfunction alarm.
Freezing
No-frost technology with fast freezing.
Temperature adjustable from +7 °F to -9 °F (-14 °C to -23 °C).
Temperature adjustable from -14 °C to -25 °C.
4-star freezer compartment.
4 solid metal shelves, 3 of which are manually adjustable.
2 fully extendable drawers with transparent front, 1 of which large, 1 regular.
Bright interior lighting with light pillars.
4 height-adjustable door racks, 1 of which is extra deep.
1 door rack with transparent front flap.
Ice maker
Integrated, with fixed inlet water connection.
Can be switched off.
Ice cube production approx. 1.8 kg/24 h.
Removable ice storage container with approx. 4 kg capacity.
Consumption data
Energy consumption 471.95 kwh/year.
Energy consumption 1.293 kwh/24 h.
Noise level 39 dB (re 1 pW).
Connection
Total connected load 0.367 kW.
Connecting cable 139 1/3" (3.4 m) with plug.
Water inlet.
Water pressure 2 to 8 bar.