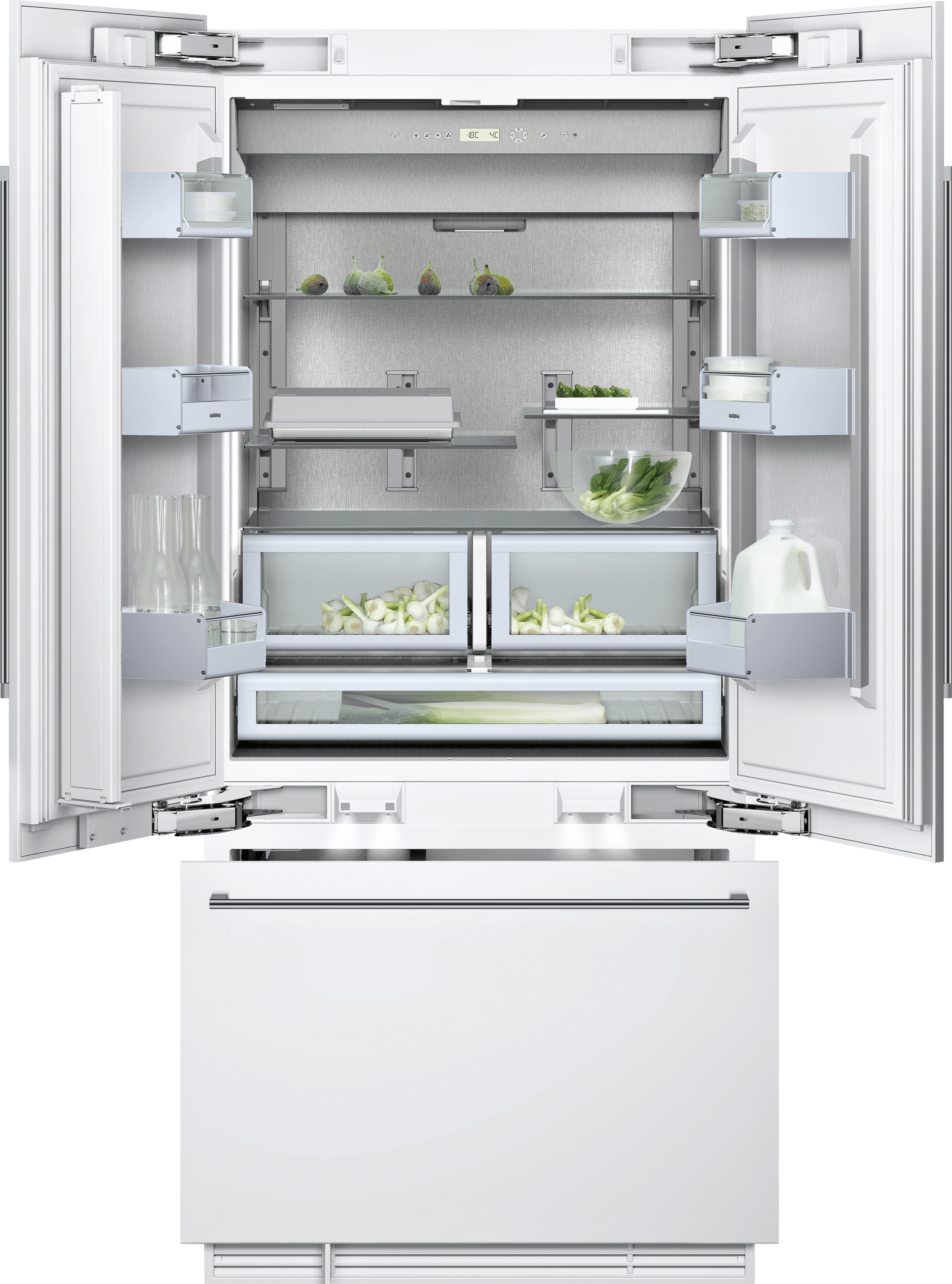 Close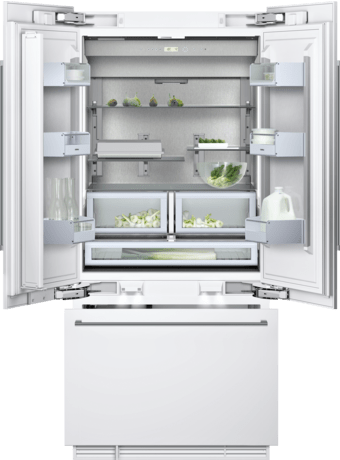 Vario fridge-freezer combination 400 series
RY 492 301
with fresh cooling
fully integrated
Niche width 91.4 cm, Niche height 213.4 cm
Downloads
Zoom
Main facts
Stainless steel interior
Generous lighting concept
Solid aluminium door racks
Net volume 526 litres
Integrated ice maker with fixed inlet water connection
One motorised glass shelf, adjustable when fully loaded
One asymmetricly split glass shelf
Fully extendable freezer drawer with practical divider
Energy efficiency class A+
Handling
Electronic temperature control with digital display.
Technical Features
Dynamic cold air distribution.
Automatic defrosting with defrost water evaporation.
Activated charcoal air filter.
Rest mode certified by Star-K.
Open-door and malfunction alarm.
Cooling
Net volume 380 litres.
No-Frost technology with fast cooling.
Temperature adjustable from +2 °C to +8 °C.
2 safety glass shelves, 1 of which is motorised.
1 asymmetrically split safety glass shelf, manually adjustable.
2 fully extendable drawers with transparent front.
Bright interior lighting with light pillars.
4 height adjustable door racks, 2 of which are extra deep.
2 door racks with transparent front flap.
Fresh cooling
No-frost technology.
1 full width fully extendable fresh cooling drawer with transparent front, manually controllable.
Freezing
Net volume 146 litres.
No-frost technology with fast freezing.
Temperature adjustable from -16 °C to -24 °C.
4-star freezer compartment.
Freezing capacity 16 kg/24 h.
Storage time after a malfunction 17 h.
2 fully extendable drawers.
Interior lighting with 2 spots.
Ice maker
Integrated in the freezer compartment, with fixed inlet water connection.
Can be switched off.
Ice cube production approx. 1.7 kg/24 h.
Removable ice storage container with approx. 3 kg capacity.
Consumption data
Energy efficiency class A+ at a range of energy efficiency classes from A+++ to D.
Energy consumption 423 kwh/year.
Noise level 42 dB (re 1 pW).
Connection
Total connected load 0.574 kW.
Connecting cable 3.0 m, pluggable.
Water inlet.
Supply hose 3.0 m with 3/4 " connection.
Water pressure 2 to 8 bar.